McLeod School of Medical Technology holds graduation | Local News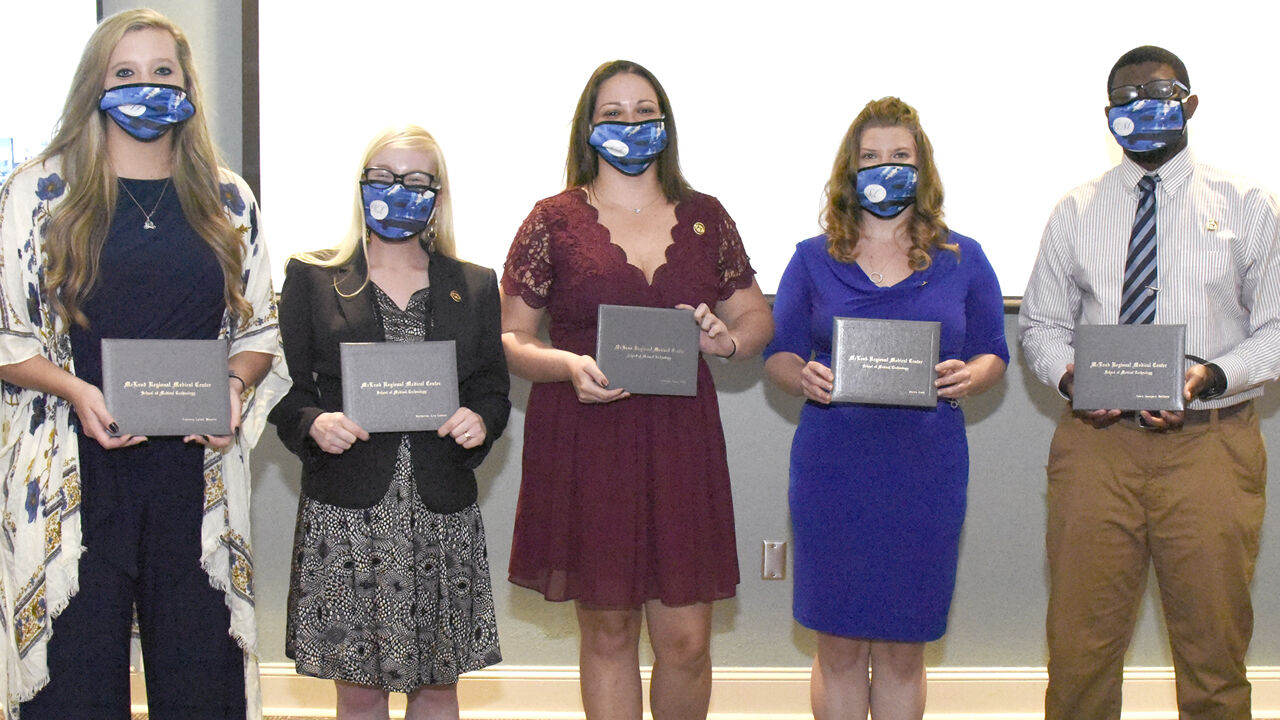 FLORENCE, S.C. – A graduation ceremony was held on Aug. 19 at McLeod Regional Medical Center for five graduates of the McLeod School of Medical Technology.
Celebrating their certificates of completion were Katherine Lester, Sierra Lind, Caleb McClary, Victoria Meyers and Ashleigh Todd.
In existence since 1977, the McLeod School of Medical Technology has graduated 196 students from the program.
A Medical Laboratory Scientist plays an important role in the prevention and diagnosis of diseases such as cancer and diabetes. They perform laboratory tests on specimens. In turn, these tests assist physicians in verifying the causes of illnesses, aid in making medical decisions and in determining treatment options for their patients.
"This has been a very challenging but highly rewarding year for the graduates," said Dr. Sharon Mitchell, the program medical director. "This group is well prepared for whatever direction their career path leads them."
Both Todd and Lind were recipients of scholarship funds for the McLeod School of Medical Technology. These scholarships were made possible through generous donations to the McLeod Foundation.
Lind received the Kyra Nettles Scholarship. This scholarship was established in 2000 by Dr. and Mrs. Michael Pavy to provide financial assistance for a student enrolled in the McLeod School of Medical Technology.