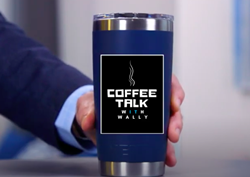 An increasing number of enterprises are burdened with incompatible silos of infrastructure and higher operating expenses associated with the multi-cloud. I look forward to offering guidance on a broader scale to help address these critical gaps.

WESTPORT, Conn. (PRWEB)
April 16, 2020
Eastern Computer Exchange, Inc. (Eastern), a leading global solution provider and Dell Titanium Partner, has just announced the launch of its new expert video series, "Coffee Talk with Wally," to help IT professionals make sense of the evolving cloud landscape. Hosted by Eastern's CTO Wally Rival, the series will include a suite of videos that each offers expert insight about a specific cloud and technology topic.
The first video, "The Consistent Cloud," defines and discusses the benefits of a consistent hybrid cloud model, in response to the challenges many companies face as they move to a multi-cloud environment. As more enterprises require agility, a vast
…
Read More